Product Service Offerings
Our Corporate Performance Management Offering covers:
Ready to use Financial Model for certain industries
Profitability Modeling and Optimization
Budgeting Planning and Forecasting
Balanced Scorecard and Dashboard
Operational and Management Reporting Analysis
Industry Business Model Blueprints
Financial Consolidation and Reporting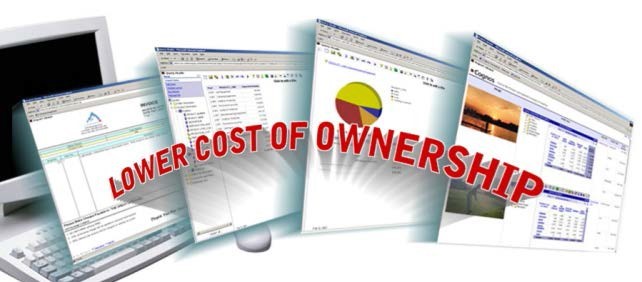 IP Industry Planning Solution
We have developed various industries business model blueprints (manufacturing, insurance, plantations, and transportation) to give faster implementation on budgeting/planning business model using IBM Cognos software. The solution also provides best practices in decision making reporting that can give quick return on investment (ROI).
Corporate Performance Management Offerings
Corporate/Enterprise Performance Management (CPM) is an umbrella term that describes the methodologies, metrics, processes and systems used to monitor and manage an enterprise's business performance. PT Interna Prima, a company that specialize on CPM system and budgeting/planning, will help you answer CPM questions by identifying your organization's current position on the road to successful performance management and by charting a course, based on best practices, for achievable, sustainable performance management. Our CPM services allow our customers to improve planning, monitor results, analyze and anticipate changes and opportunities based on three pillars:
Pillar I:
A Core Management Process places strategy at the center of the management process and provides a closed-loop, goal seeking process to plan >align >learn >adapt.
Pillar II:
A portfolio of tools, including methodologies, templates and processes, promotes pragmatic strategy execution.
Pillar III:
An information platform supports the various components of the core management process.
puts strategy at the center of the management process and builds a core competency that creates competitive advantage
Integrated Budgeting/Planning
creates a link between strategic, financial and operational planning and creates a framework to deploy resources effectively against the business strategy
Organizational and Human Capital Alignment
is a prerequisite to action and meaningful change
Reporting & Multidimensional Analytics
facilitate systematic monitoring and measurement of the key business drivers, as well as analysis of the key business drivers to understand the relative impact on performance
programs linked to key performance indicators ensure that organizations utilize processes and tools to identify root causes of problems and to implement solutions that improve business performance
plays a vital role to enable management processes to execute strategy and reduces the time and cost of enterprise level solutions